When is the Best Time to Book Flights? January!
It's a reality of the travel industry that sales come when the airlines need to fill up seats so their routes are profitable. Planes are hugely expensive (duh!) and the cost of jet fuel to fly from London to New York, for example, is about CAN$76 per person on a jumbo jet. Add in staff costs that are fixed per flight, and depreciation/ maintenance/ payment on the planes themselves, and the costs per route for a date 8 months from now has to be accounted for in the financial prognostications of an airline. Therefore, if one assumes a fiscal year of January 1 to December 31, it makes sense for airlines to want to fill up as many seats later into the year as possible, to provide some revenue certainty to their bottom line. 
Revenue Certainty
This is why users who book many flights will tend to notice the prices for dates well in advance are cheaper than prices two weeks from now (high season aside). IE, attractive prices relatively far into the future may tempt customers to purchase those tickets, helping with revenue certainty. And this is the reason why January is generally the best time of the year to buy flight tickets, for departure dates throughout the coming year.
A misspelled term or incorrect grammar could be a guaranteed method to really get your essey maker tossed within the waste. While composing the essay you must make certain your article is free from all types of blunders like grammatical or punctuation with the purpose to conserve your own time within the modification practice. Hence, you should ensure that you just do maybe not be all these mistakes and compose an essay that is certainly remarkable. Don't sense the requirement to put the greatest words you'll be capable to discover in your article.
The fiscal reason happens to coincide with the winding down of gift giving season, enabling airlines to not have their revenue fall off a cliff after Christmas. Thus, when people might be at their least likely to spend money, airlines release their best prices you will see all year on most of their desired routes. Want some proof? Check out our charts below:
Cheapest Time to Buy Flights from Canada
To start with overseas flights, namely Calgary and Toronto to London, you can see that the Toronto route is 12% cheaper in January than the yearly average price, the lowest month, while the Calgary route is 19% cheaper than the average, 1% behind February.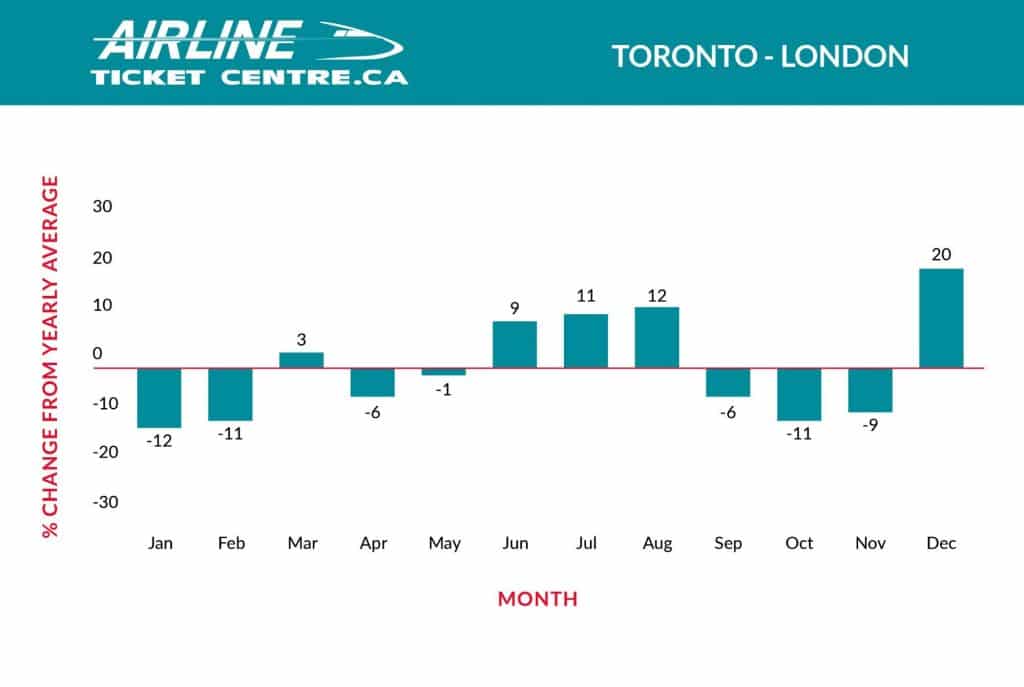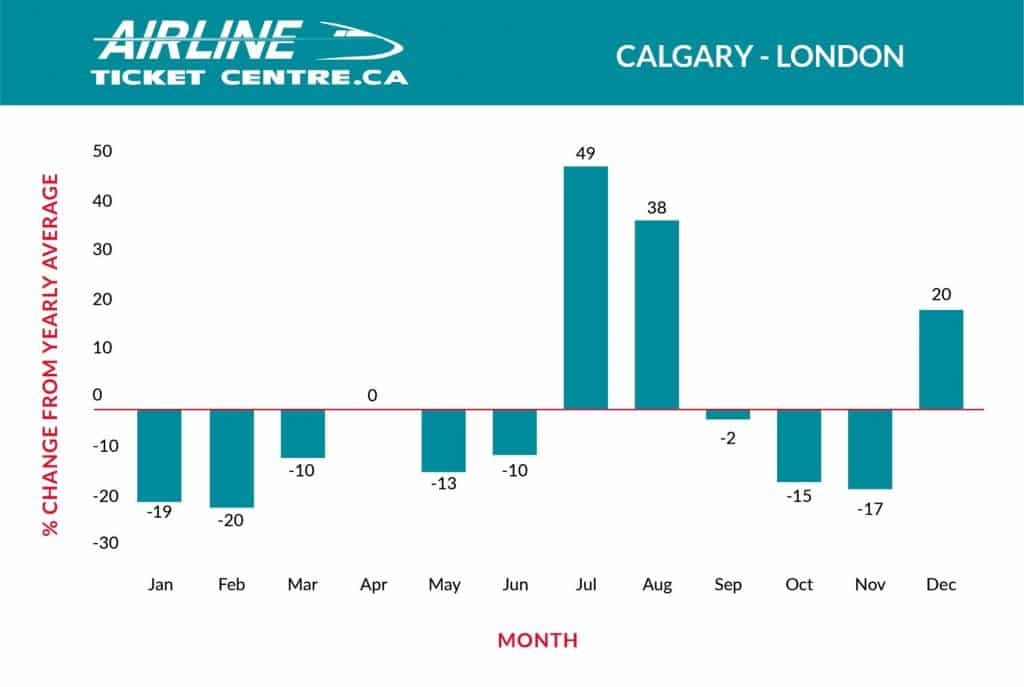 One might think Canadians escaping winter would cause the price of flights to the Caribbean to be highest in the dead of winter. But here too they're the lowest of the year in January, as evidenced by Vancouver to Cancun, which, at 13% lower than the average, is by far the cheapest month.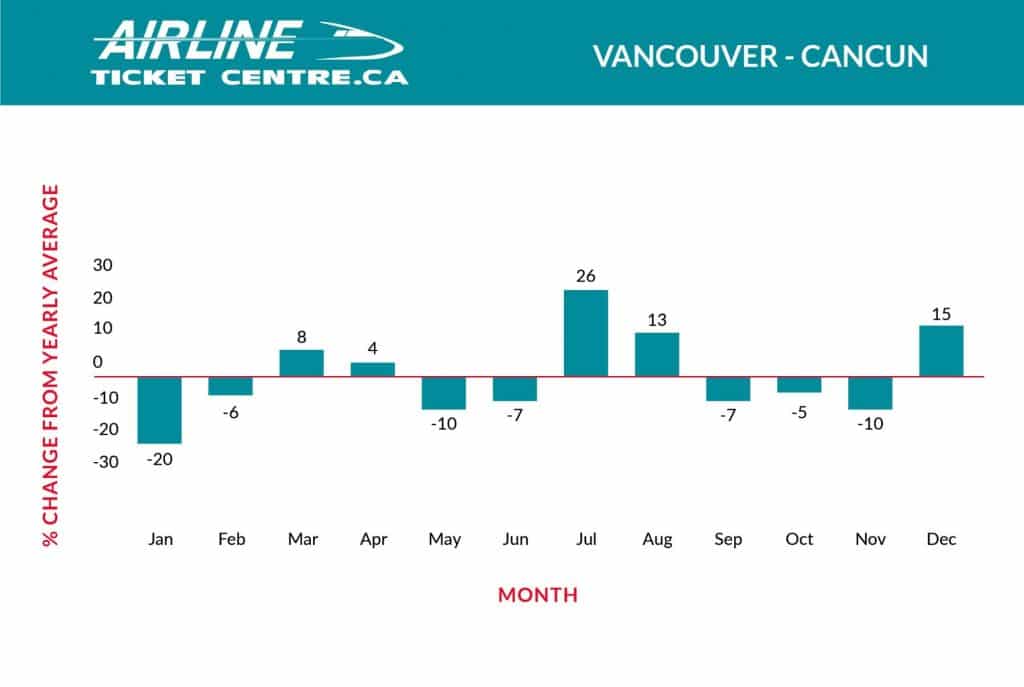 Even for those cross-border treks to the US, which one might assume are a more stable ticket base than overseas, January is still the cheapest month. Even for warm weather destinations like Miami!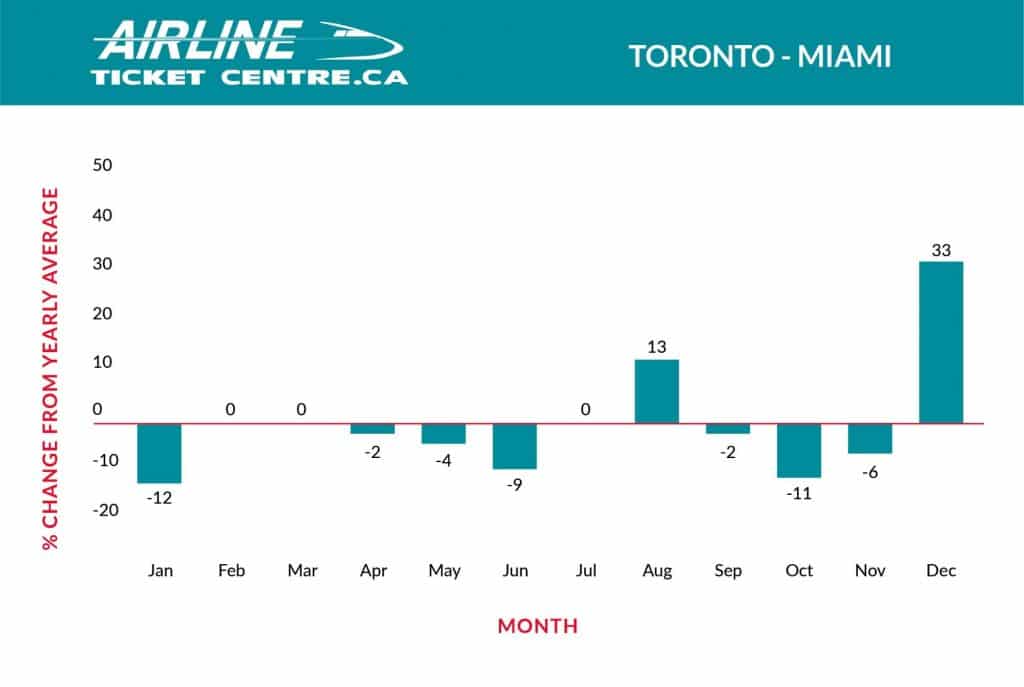 Finally, closer to home with domestic flights, if one were to assume an airline could bank on stable revenue from cross-border flights, the necessity of traversing our vast country by airplane should allow an airline to book, as it were, future revenues, knowing they will be stable. But here too, January is shown to be by far the cheapest month, with flights from Edmonton to Toronto being a whopping 20% cheaper in January!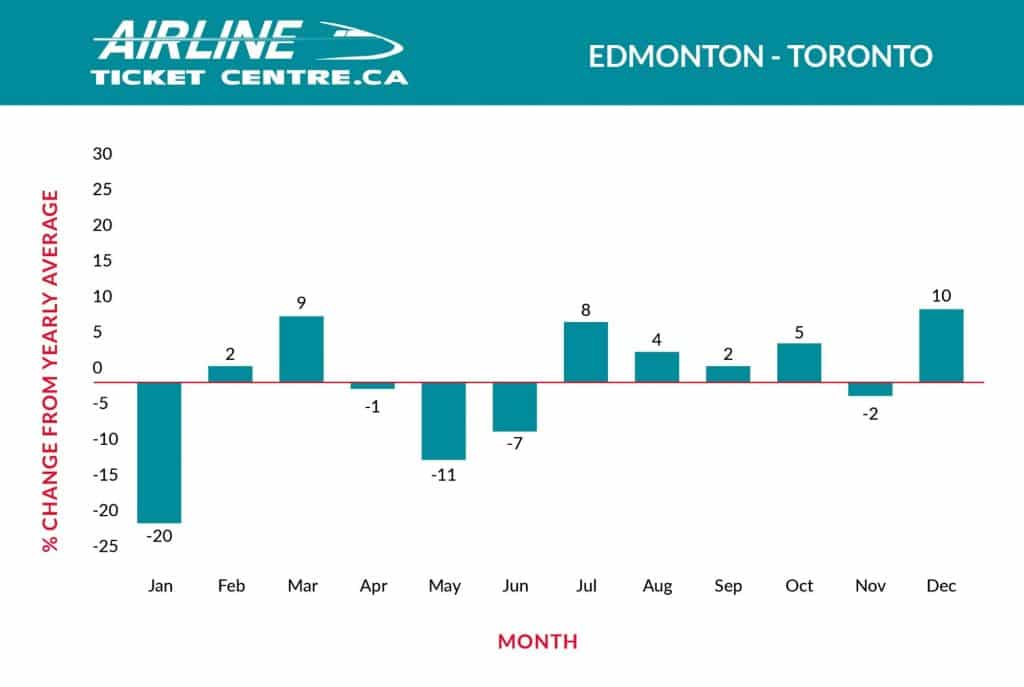 A Better Travel Experience
Hopefully this blog has given a little insight for the consumer towards the best time for cheap flight deals. While not everyone has the capability of planning their flights well in advance, those who do can save hundreds of dollars by booking their flights in January. The traveller has more choice and flexibility in both seat selection, connecting flights (if needed) and accommodations, in addition to lower prices. If nothing else, it gives the Canadian customer something to look forward to during the deep freeze!
Browse the Airline Ticket Centre database for the best prices you will see all year on flights to your favoured destinations!