Planning any wedding is one of the most stressful times in anyone's life. It's supposed to be the happy union of two people in love, yet every little detail needs attention so your vision of your perfect day comes off just right. You want the flowers just so, the food has to somehow cater to everyone's taste, the ceremonyand reception has to be choreographed, you need someone to officiate the ceremony (preferably someone with whom you're comfortable) and you want it to be on a day when the weather is most likely to be pleasant. And that's when you want your wedding down the street at your local church. When a destination wedding is your choice, when you want to break with traditionand see how grandma gets down at your beach wedding, the logistical headaches are ramped up tenfold. Airline Ticket Centre has been planning Calgary and St. Albert destination weddings for years, so here are some tips about what to do and what not to do.
Make Pinterest Your Friend
The best place to start the process is by creating a vision board on Pinterest, so you can compare ideas about the overall aesthetic of your wedding. How do you want your dress to compliment the surroundings, or vice versa? Beach front, gazebo, terrace, beachfront ballroom for the ceremony? The possibilities are endless, but you should have an idea about the overall feel before you even start the planning process for your destination wedding.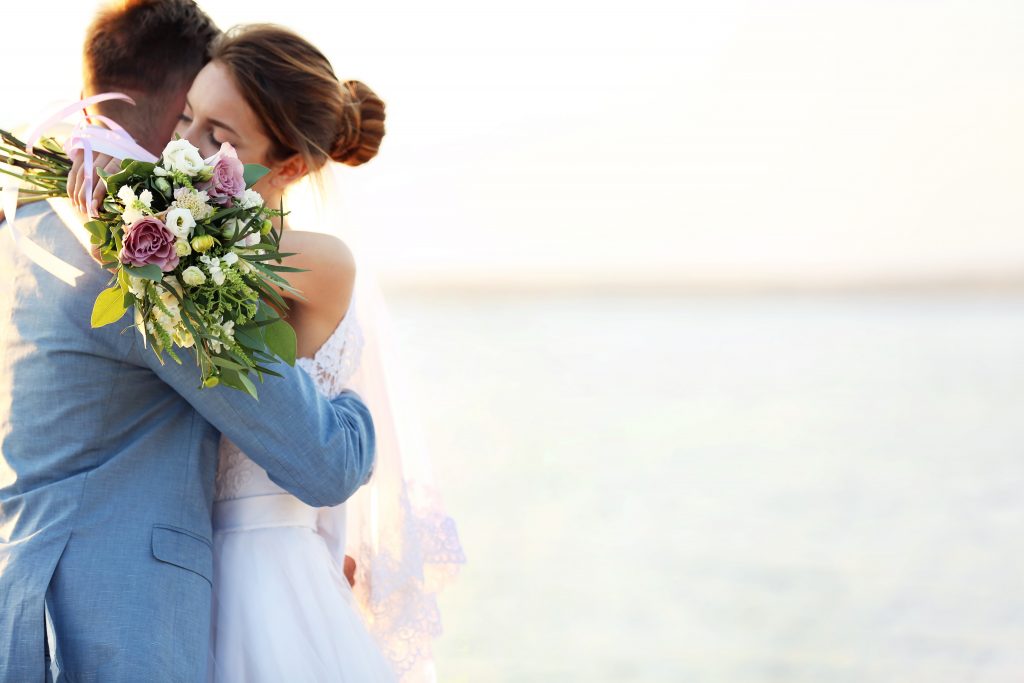 Do a Lot of Research, Then Do More
What's the climate like in your preferred destinations on your preferred dates? It always seems like it's sunny and warm in the tropics, but every area has a wetter season. Rain + your white wedding dress…? Is a 4-star resort in your target market what you expect a 4-star resort to be? Can you afford a 4-star+ destination wedding resort (they're more affordable than you might think)? Research destination wedding articles like this one from Today, until you could become a destination wedding agent yourself, so you know what to expect when you sit down with the experienced agents!
Notify Guests Well in Advance
Most people will need to book time off from work in order to spend a few days to a week on a beach. Give them time to organize their schedule so they aren't forced to make a decision between their planned vacation(s) and your destination wedding. According to WeddingWire, planning well in advance also helps to ensure that your desired resort has enough accommodations available to house your wedding party and guests. It's always preferable to have everyone at the same resort!
Use Local to Save Money
Shipping Alberta steak to your Mexico destination wedding is going to blow up your budget. So where possible, stick the local delicacies and floral arrangements. This will both save money and make your wedding more aesthetically authentic to your chosen location!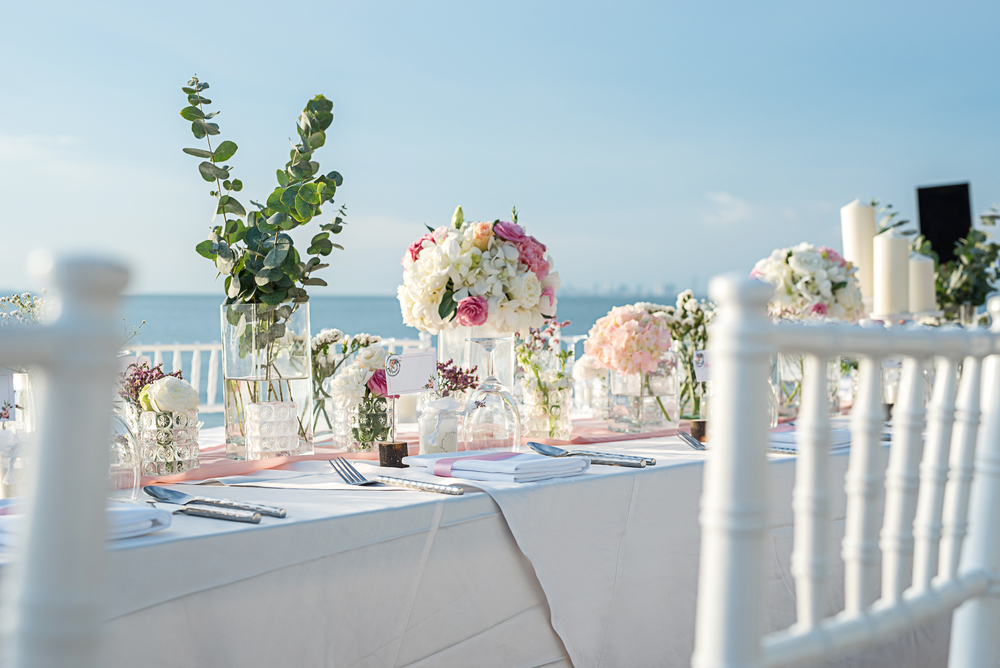 Easy on the DIY/ Hire a Pro
Obviously, you're picking out the dress and the personal apparel, but trust a destination wedding planner with the details. The phase of DIY a couple might think they can pull off themselves is the travel and accommodations aspect. With dozens of people needing flights from different departures, on different days, with different airlines, in different seating classes, the flights alone will give you the wedding gray hairs! And that's before you try to organize the accommodations necessary for each person onsite. The ATC destination wedding agents in Calgary and St. Albert are both wedding planners AND travel agents. Arranging complicated itineraries for multiple parties is what they do best, so letting trained agents with the expertise to ensure the smooth transportation and accommodation of your guests handle the complicated logistics is the surefire way to lessen the stress you would otherwise encounter.
About Your Dress…
You will most likely spend more time on your dress than perhaps the rest of the wedding combined! A Princess Di/ endless train wedding dress will not suit the aesthetic of your beach destination wedding. So lighten it up, Brides.com recommends to tailor your dress to the locale. It will be stunning and will make you look stunning against the tropical backdrop!
Seriously….About Your Dress
Nothing will ruin your perfect destination wedding more than losing your dress in transit. Under no circumstances should you check your dress into baggage. Bring it as a carry-on, even if you have to fold it. Your ATC destination wedding planner will hook you up with services to steam and press the dress onsite, which will always be an easier, less stressful process than trying to find a new wedding dress in 3 days at a beach resort in a foreign country!
Deciding on a destination wedding means you want something to break the stuffy essay writing service traditions of all the weddings you've been to before. Make your wedding uniquely you! Contact the expert destination wedding planners at Airline Ticket Centre to start planning your perfect destination wedding!