Plan Your Destination Wedding

You have dreamt of a fantasy wedding in a dream location ever since you and your partner met. You have consumed everything you could find about the perfect destination wedding from magazine, TV shows and online sources. Do not let the daunting task of planning your perfect day get in the way of creating eternal memories. Let our experienced agents do the hard work of making your dream a reality.

Our Expertise

The dedicated destination wedding representatives at Airline Ticket Centre have, over the last fifteen years, helped coordinate hundreds of events, ensuring the transportation and logistics function seamlessly. We work with you throughout the process to customize your wedding no matter how exacting your specifications. Our agents will organize the departures and arrivals of your guest list, ensuring all your friends and family arrive on time and are accommodated at the same property.

Seamless Preparation

Upon finalization of the location, travel arrangements and price with the happy couple, our agents will work directly with your guests for payments, special requests and any changes requested between the initial booking and date of departure. An added bonus when planning your destination wedding with ATC is that there are no hidden fees, no agent or agency fees and no service fees.

Our Connections

We work with all the major tour suppliers including WestJet Vacations, Air Transat Holidays, Air Canada Vacations, Sunwing and Nolitours, enabling you and your guests to receive the best all-inclusive price and selection. Airline Ticket Centre can hold group space with a deposit as low as $500.00. Furthermore, our extensive connections at all the most desirable resorts ensure the best prices and accommodations at your chosen destination.

Onsite Planning

ATC wedding representatives can assist in establishing ties to local planners in order to take care of the more intimate details of the wedding organization. Our extensive ties to local wedding planners will help to further reduce the stress of the happy couple as all our contacts are guaranteed to be reliable and trustworthy. We will ensure that both your travel plans and the details of your wedding plans are within budget and as desired.
Popular Destination Wedding Sites
Mexico
Our most popular destination wedding country is Mexico, with the most frequently reserved city being Cancun. With the plethora of resorts in the famed beach city, there exists a perfect wedding destination for every budget and taste. But don't limit your search to Cancun; the broader Riviera Maya, Oaxaca and Los Cabos also have excellent resorts for perfect weddings!
Hawaii
The rugged and unspoiled beauty that makes Hawaii a nature lover's paradise, also makes it an ideal location for a destination wedding. We have locations on the Big Island, Kauai, Lanai, Molokai, Oahu and Maui which previous clients have fell in love with and raved about. Inquire for details about your dream wedding in the ultimate paradise!
Dominican Republic
With 1,600 kilometres of golden coastline and resorts studding much of that, the DR is a very popular site for destination weddings. In such locales as Punta Cana and Puerto Plata, couples may discover resorts which fit every budget with the amenities and extras your guests will love. Inquire for details about wedding packages in the Dominican Republic!
Costa Rica
From white sand (and sometimes black and pink sand as well) beaches to the rain forests famed for their bio-diversity, Costa Rica is one of the more popular destinations in its own right, but doubly so for weddings. For something a little different, but with a similar theme, your Costa Rica wedding will set you apart from your contemporaries. Inquire for details!
Cuba
Get there before it changes, everyone says; they might be right, at least about the not wanting it to change part. The colonial and 1950s charm that pervades Cuba gives a sense of uniqueness to the average beach vacation. And the destination wedding resorts on the island will make your event just that extra special, while delivering the best value for your money. Inquire about your destination wedding in Cuba!
Bermuda
Mark Twain once said, "You go to heaven if you want–I'd rather stay here in Bermuda." Those words ring forever true on the island made famous by its pink sand and perfect climate. What could make a better destination wedding than one in a spot that ranks above even heaven?! Inquire for more details about planning your perfect day in perfect Bermuda!
Bahamas
Comprised of more than 700 islands sprinkled throughout 100,000 square miles of ocean, in the Bahamas there is a beach and a resort for everyone. From the pinnacle of luxury to the delights of minimalism, your destination wedding can be planned with every desire you can think of, and made a reality at any of the numerous resorts. Inquire about planning your destination wedding in the Bahamas!
Jamaica
From the soothing sounds of reggae, to the baby-powder beaches, to the sweet smell, Jamaica is sure to please everyone who visits, especially the happy couple and their delighted guests. In Montego Bay and Negril, resorts of all budgets and amenities are located to provide the ideal backdrop for your destination wedding. Inquire today about planning your perfect day in Jamaica!
Barbados
From its time as an exotic outpost of the British Empire in the mid-17th Century, to its period as a very wealthy sugar colony, Barbados has been a mythic destination in the Caribbean. More recently, it has consistently been one of the premier vacation spots in the world. Known for its pink sand beaches, the island has numerous perfect settings for your destination wedding. Inquire for details about wedding packages in beautiful Barbados!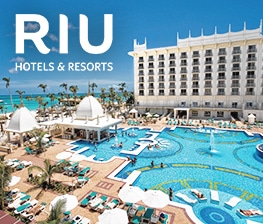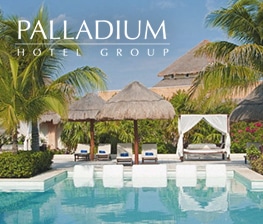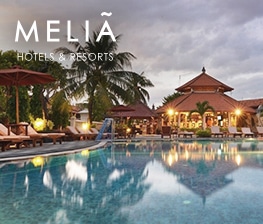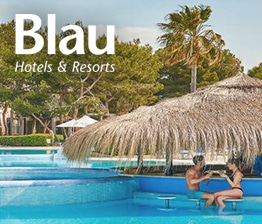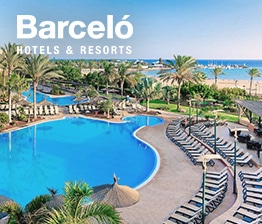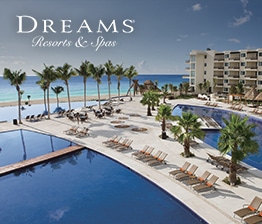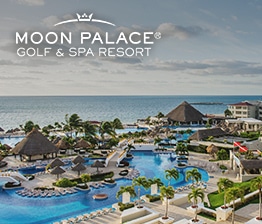 Let's start your destination wedding planning
Every wedding is different so are your expectations for your big day. We have this special section for you, so you can tell us all your ideas for your destination wedding
Follow Us On Instagram!
Something is wrong.

Instagram token error.
Destination Wedding FAQ
When deciding between a destination wedding or a traditional wedding, there are things you may want to be done your way. Destination weddings are flexible for you. Not only are they the perfect way to get out and travel, but a destination wedding is the true definition of quality vs. quantity. Invite whoever you wish to your destination wedding, you do not need to worry about the mandatory feeling that you need to invite everyone you know when it just is not practical. With resort wedding packages and beautiful scenery to replace the need for multiple venues, destination weddings are about finding all-inclusive wedding destination companies that simplify planning to centre around ensuring minimal time is set aside.